Spare Parts
We provide genuine high-quality spares with the best available market prices for M113, M113-A1, M113-A2, M113-A3, AIFV, ZMA, YPR, ACV-300, DHABYAN, ADNAN, M109, M60 (MBT), LEOPARDS, PT91
Overhaul
We are capable of repairing and overhauling of M113, M113-A1, M113-A2, M113-A3, AIFV, ZMA, YPR, ACV-300, DHABYAN, ADNAN, M109, M60, LEOPARDS
Software
We are also working as software development house for your custom software needs and in-house software development.
Documentation
We are preparing NATO Codifications, technical translation and technical documentation for each level.
Cloud + ILS + ERP =
CILSERP
CILSERP is the best solution of the SMEs' (Small to medium sized enterprise) ILS and ERP needs. Unbeatable price and limitless mobility where Internet available.
Read More
Checking a business report never easier than this before. Even by your smartphone, tablets, computers. Although CILSERP an user friendly and simple using program; which has been coded with State of the Art Technology, security and sustainability. This software has been created by ARTUC LTD. Software Team. CILSERP is now available!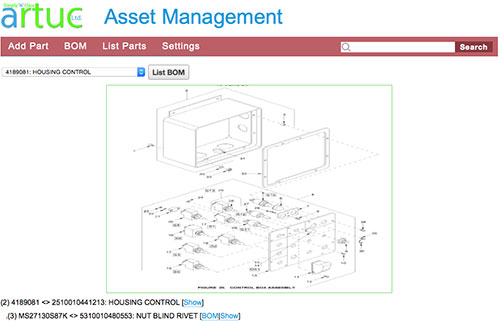 M113-A1 & A2 + Engineering =
M113-A3 Upgrade
The M113A3 is an improved version of the M113A2. There are two (2) main options to upgrade M113A1 & A2(s) up to M113A3: 1. CLASSICAL UPGRADE: Using new models Military or Commercial Engine & Cross-head Automatic Transmission) 2. OUR ECONOMICAL SOLUTION: It is 50% cheaper but very reliable solution. SAVE MILLIONS OF DOLLARS!
Read More
The production of M113 vehicles was started in 1960 by the FMC CORP. at USA. The total production was over 80.000 units; and used by 60 different nations world-wide. Estimated at least 50.000 units are still in use & expected remaining service another min 20 years. Served & battle tested at Vietnam, Bosnia, Afghanistan, Libya, and Iraq. The M113A3 is an improved version of the M113A2. The standard A3 package or RISE (Reliability Improvement of Selected Equipment) package includes an upgraded propulsion system, greatly improved driver controls, external fuel tanks and 200 Amp alternator with 4 batteries.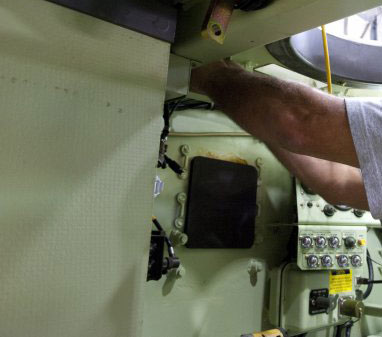 ARTUC + Engineering =
Other M113-A3 Upgrade Options
EXTERNAL FUEL TANKS: External fuel tanks are developed to improve survivability and increase capacity within the M113A1/A2 crew compartment.
Read More
· IMPROVED TRIM VANE: It is designed for better amphibious operation. It has foam inside. It is made by aluminum, no more plywood. · STEERING SYSTEM: Steering is improved with an automotive-type steering yoke and foot brake arrangement which improves driver control, lessens fatigue and simplifies driver training superior to the A1/A2 steering/braking laterals. Due to load matching ability and increased steering capability, cross-country performance is also improved. No more lateral controls.
ARTUC + T130E1 Track =
Overhaul
T130E1 track life-cycle is about 3000-4500 kilometer, depending upon the conditions are being used and proper overhaul maintenance activities took place.
Read More
T130E1 tracks have overhaul intervals through their life-cycle i.e. track pads every 500-750 km; bushings every 1000-1500 km etc. It requires special equipment & tools to conduct overhaul maintenance activities. ARTUC LTD can provide you the necessary special overhaul equipment & tools to do overhauling of the T130E1 tracks. We can also setup the equipment & conduct technical training for you. You can save millions of dollars by overhauling tracks.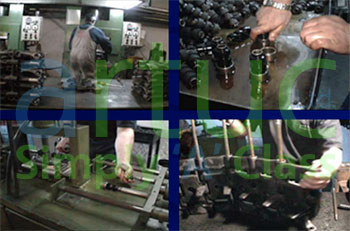 ARTUC + Spare Parts =
Enjoy GENUINE
Don't get trouble with copied spare parts for around same price genuine one! We provide genuine high-quality spares with the best available market prices for M113, M113-A1, M113-A2, M113-A3, AIFV, ZMA, YPR, ACV-300, DHABYAN, ADNAN, M109, M60 (MBT), LEOPARDS, PT91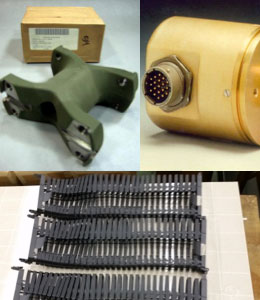 ARTUC + Safety =
Run-flat Tires
A run-flat is a pneumatic vehicle tire that is designed to resist the effects of deflation when punctured, and to enable the vehicle to continue to be driven at reduced speeds for certain distances, depending on the type of tire and weight of the vehicle. APPLICATIONS: · Military Vehicles · Police Vehicles · Public/safety Vehicles (fire, bus, etc.) · Monorail Trains · Private vehicles · Others. ARTUC LTD. can supply all the above run-flats from one of the best run-flat manufacturer, as being their Authorized Distributer.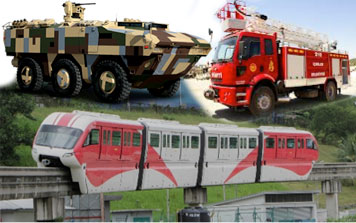 Who are we? =
About Us
ARTUC LTD. was founded in October 2010 at Ankara – Turkey as a family company. We are Engineering, Software Development, Project Management, Procurement, and Materials Management Company.
Read More
We always sell the genuine quality spare parts. Our software products are always created by using of the world's latest technologies as being part of our mission as continuous improvement. ARTUC LTD. aims to create a healthy working environment to make productive use of the natural resources and to minimize waste. ARTUC LTD. always follows the National, International, and NATO laws, rules and regulations.